Chetmani –The house of Platinum Jewellery in Varanasi
Platinum's imperishability and resistance to wear & tear makes it the most strong & sturdy metal, increasing the life of your platinum jewellery for a long time. The reason platinum is the most popular metal for diamonds & solitaires is because Platinum is a naturally white thus it doesn't cast any of its own colour onto the diamond & never looses its brilliant lusture. Platinum is 30 times more rare than gold & thus Platinum Jewellery is exclusive & represents a statement of individuality.
The process of manufacturing a Platinum Jewellery requires great skills & experienced craftsmanship. Chetmani Ornaments is the house of exclusive PGI hallmarked Platinum Jewellery in Varanasi. Our vast catalog of Platinum Jewellery incudes Platinum Necklaces, Platinum Chains, Platinum Bridal Wear, Platinum Earrings, Platinum Rings, Platinum Love Bands and Platinum Bangles & Bracelets.
Our USP's in Platinum Jewellery
See Our Other Collections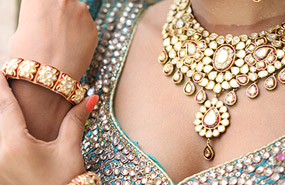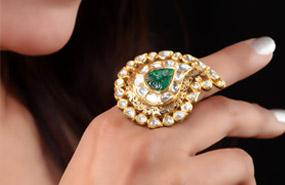 Silver Jewellery & Utensils
Get updates about all ongoing and upcoming offers at Chetmani Ornaments.