Chetmani – The house of Precious Gemstones in Varanasi
There are a lot of varieties of gemstones in the market and sometimes it gets hard to identify the grade & quality of gemstones. Indians buy a lot of gemstones for Astrological benefits on health, wealth and life. Chetmani Ornaments understand the importance gemstone in our customer's life & thus promotes only IGI certified gemstones in Varanasi. Chetmani Ornaments has an assortment of fine gem, semi-precious and precious gemstones including Yellow Sapphire (Pukhraj), Blue Sapphire (Neelam), Ruby (Manik), Emerald (Panna), White Sapphire (Safed Pukhraj), Gomed, Opal, etc.
At Chetmani each gemstone is selected, graded, and then examined by the expert Gemmologists to provide the reliable quality and authenticity every time.
See Our Other Collections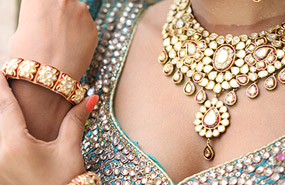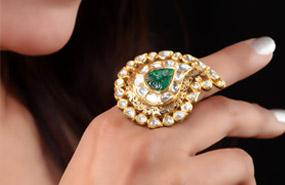 Silver Jewellery & Utensils
Get updates about all ongoing and upcoming offers at Chetmani Ornaments.